ever.me
Name development for TAKKO Fashions private label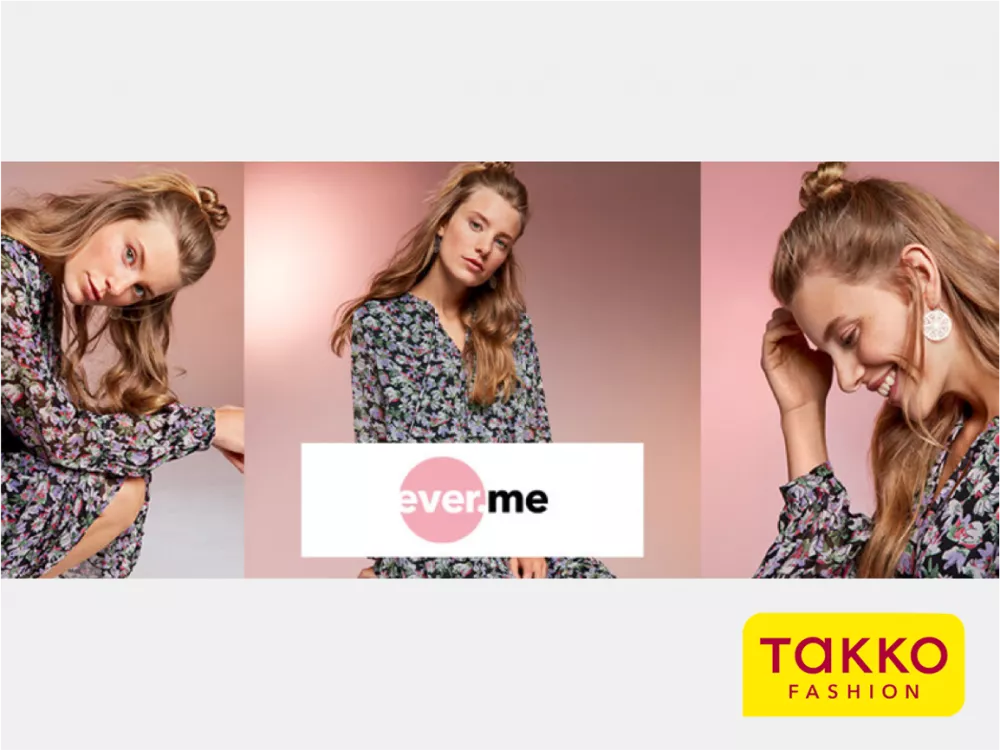 ever.me - Namestorm creates a stylish private label name
Takko Fashion's new own brand ever.me "offers style-conscious women versatile fashion for every occasion. From chic office looks to practical everyday outfits and trendy party styles, the brand combines design, comfort and quality."
First TAKKO private label
ever.me is the first private label marketed by Takko Fashion in its more than 1900 stores in 17 countries. The discounter presented the new brand in an extraordinary fashion show: virtually via IGTV with a digital catwalk and with the support of influencers such as xLatea and oh_wunderbar. Namestorm was involved as a partner for the development of creative naming concepts long before the announcement.
Short and versatile brand name
When finding a name for the fashion brand, the focus was on versatile fashion. In addition, the name was to be easy to understand, not involve too many language barriers, and not seem aloof. Nevertheless, it was important to create a name that has its finger on the pulse of time, conveys a fresh attitude towards life, but can still function in the same way in the future. The short slogan-like name "ever me" as a shortened form of "forever me" simply suggests that the brand always fits - simply for every woman and every occasion. The name seems approachable because it establishes a personal connection to the customer ("me").
Sounds like a name that will give Takko a lot of pleasure for a long time.