AimS
Brand name for sustainable product line for building materials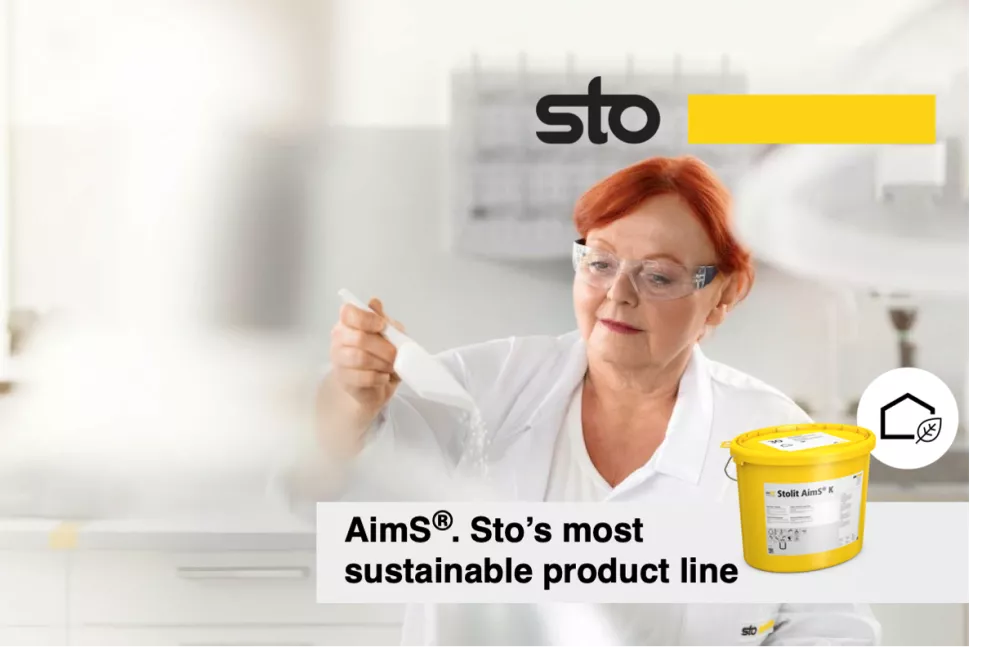 Sto sets sustainable standards with AimS®.
Quality, climate protection, and resource conservation are the basis for the new sustainable product line AimS®. Sto wants to set new standards in ecological, economic, and social criteria while maintaining excellent processing properties. So that everyone can work safely, sustainably, and with a clear conscience
This high demand for true sustainability at all levels also flowed into the development of the name. The name was intended to reflect the fact that all aspects of sustainability are taken into account and that it is not just an ecological image. AimS expresses figuratively that all sustainable goals are achieved and deliberately avoids relevant - and interchangeable - keywords such as Nature, Eco or Green.