yuuvis
A product name for visionary software development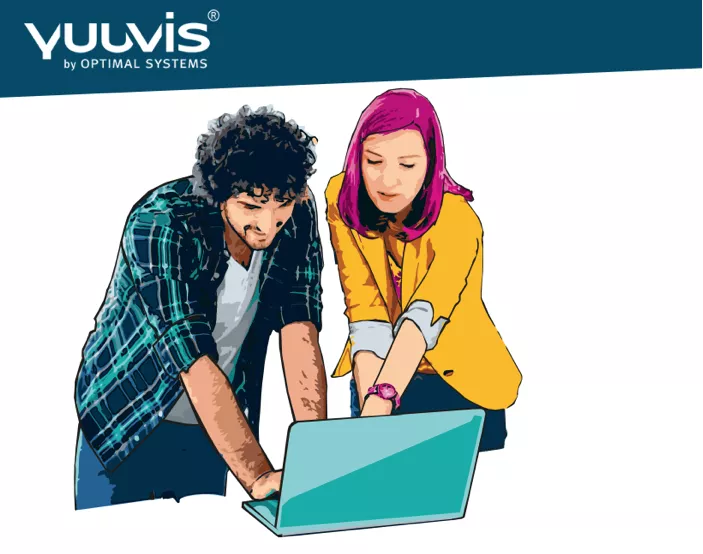 yuuvis – visionary software development
Optimal Systems develops software for information management. Already 10 years ago it set standards with the product "enaio", where Namestorm helped to find the name. Namestorm was now back on board to create a new name for the latest product which is now called yuuvis.
In brief, yuuvis is a development platform for information management solutions and services. The range of possible associations and routes for a possible name was correspondingly large. The choice fell on the short name yuuvis, a creative abbreviation of the term "your vision". In detail: "Your vision of the perfect content management solution".
The double "u" gives an eye-catching kick to the name and, framed by the two optically similar letters "y" and "v" a visually appealing typeface is being created. This aspect also was cleverly picked up in the logo.
Formal requirements such as protectability as an international trademark and the broad availability of international domain extensions were essential for the project and have been fullfilled.
yuuvis 1
Yuuvis User am Laptop
yuuvis bild 2
Bild von Yuuvis Userin am Laptop
yuuvis logo
Logo Yuuvis by Optimal Systems