Xelletor
Name development for a production machine
Name development for a production machine
With the Xelletor Series, engineering builder Flottweg presents its latest generation of centrifuges for municipal sludge dewatering. Compared to previous and competitive models, the Xelletor decanter centrifuges outperform everything known so far in terms of performance.
Flottweg is not only an innovation driver in the field of mechanical separation technology. The company is also breaking ground in the industry with the name they chose for their patented system. Because it is neither a confusing nor boring alphanumeric machine "name" like C255-Pro-XA.
Instead, the outstanding top performance is also reflected in the name: Xelletor reminds of the word excellent, which is known in many languages, and combines it with the powerful ending "tor" as in alligator or Terminator.
The Xelletor centrifuge received the German Innovation Award in "Gold" in the category "Excellence in Business to Business - Machines & Engineering".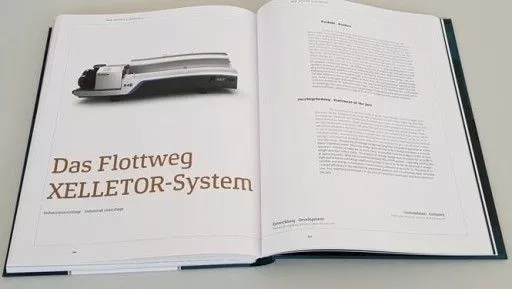 Flottweg Logo
Logo Flottweg Separation Technology
german innovation award 2019
Logo German Innovation Award 2019 Gold
xelletor neu
Xelletor Dekanter vor Universum