Freshbury
A fresh name for fresh sandwiches.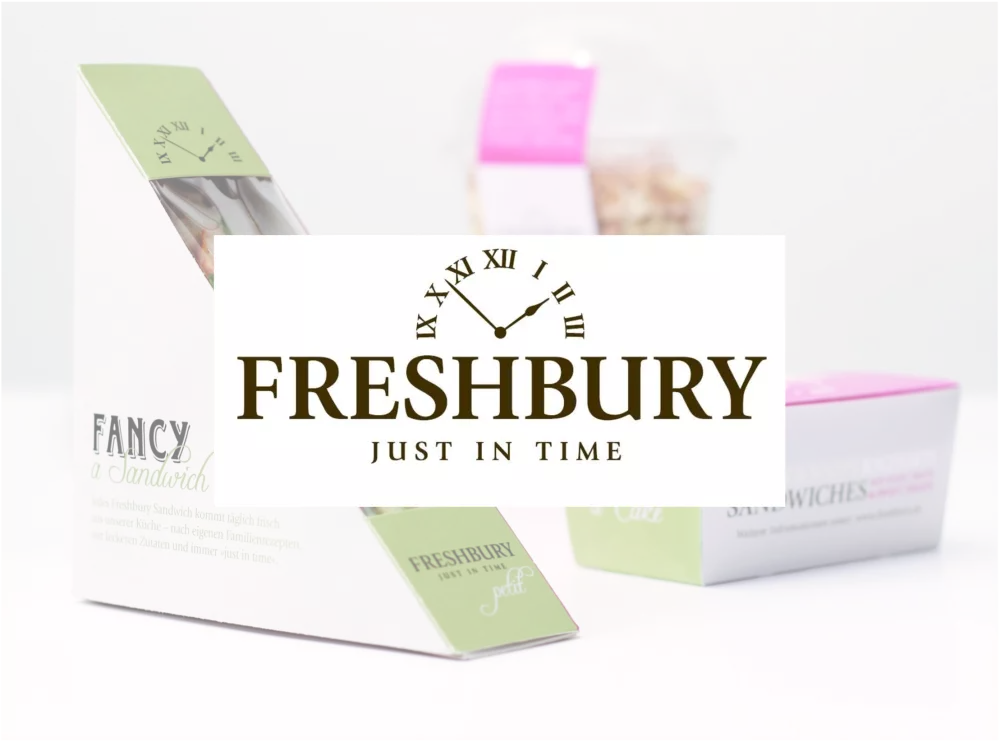 A fresh name for fresh sandwiches.
Munich just got tastier with Freshbury's first store at Leopoldstraße 78. The concept is clear and simple: great-tasting classic sandwichs in the English style, freshly made with great-tasting ingredients.

What about the name, though? Well, there had to be a reference to England, the home of the sandwich, so we combined the most important characteristic of a sandwich with a common place-name ending. Think Glastonbury like the festival, Bucklebury like Kate Middleton's home town, or Canterbury, just a few miles away from the town whose earl gave the bread-and-filling snack its name...
Geschmackvolle Produkte von Freshbury
Namensfindung für eine Sandwich-Kette